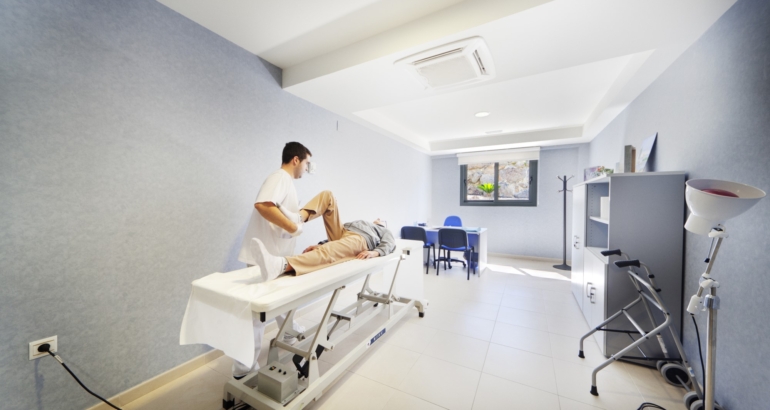 Department of physiotherapy
The following range of services are on offer:
Rheumatological physiotherapy: arthrosis, arthritis, fibromyalgia, osteoporosis, ankylosing spondylitis
Orthopaedic physiotherapy: fractures, dislocations, sprains, hip and knee replacements, slipped discs.
Neurological physiotherapy: strokes, hemiplegias, cerebral palsy.
Muscular physiotherapy: muscle atrophies, weak muscles, post surgery.
Additional treatments::
Electrostimulation
Ultrasound
Manual therapies
Massages (lymphatic, therapeutic)
TInfra red
Tens
Active exercises in the gym
Exercising with apparatus
Do you have any queries?
Please contact us and we will endeavour to help.